Happy 2013, folks! With a new year comes new plans and new goals, but we're not quite done with 2012 — not without mentioning a couple of clients and projects that kept us busy 'til the drop of the ball.
Morton Golf
We began work with Morton Golf in August to redesign several sites for a family of golf properties in Sacramento, CA: Haggin Oaks, Bing Maloney, Bartley Cavanaugh, William Land. Our primary goals in the redesign included: migrate to WordPress to allow for easier management, improve integration of social media and various third-party resources, and simplify the navigation and site architecture. Whew.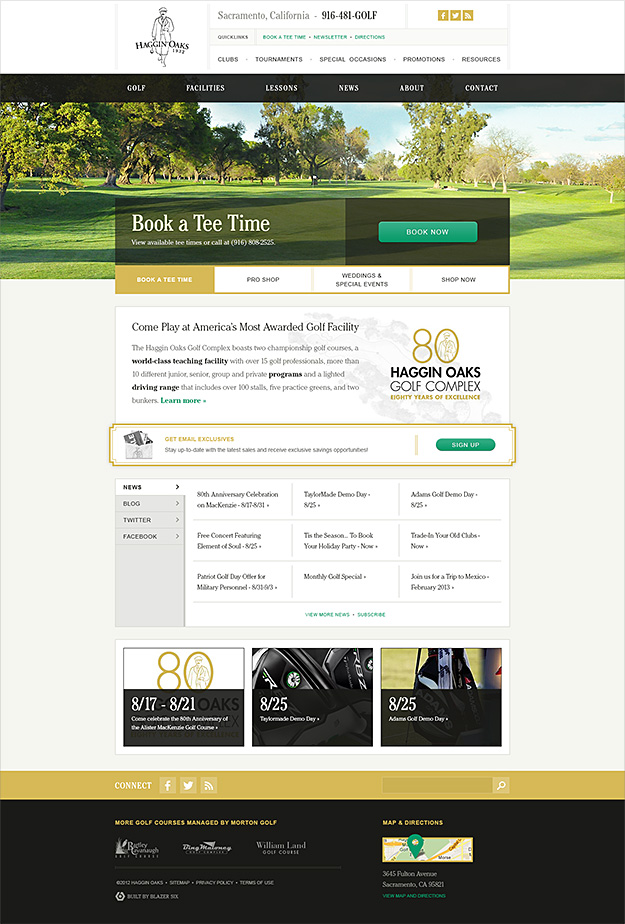 Rather than create original designs for each property, we built one theme and relied on colors and images as differentiators. It's only been live a few days, but we hear the response has been enthusiastic.
In addition, we provided a new microsite for their wedding business.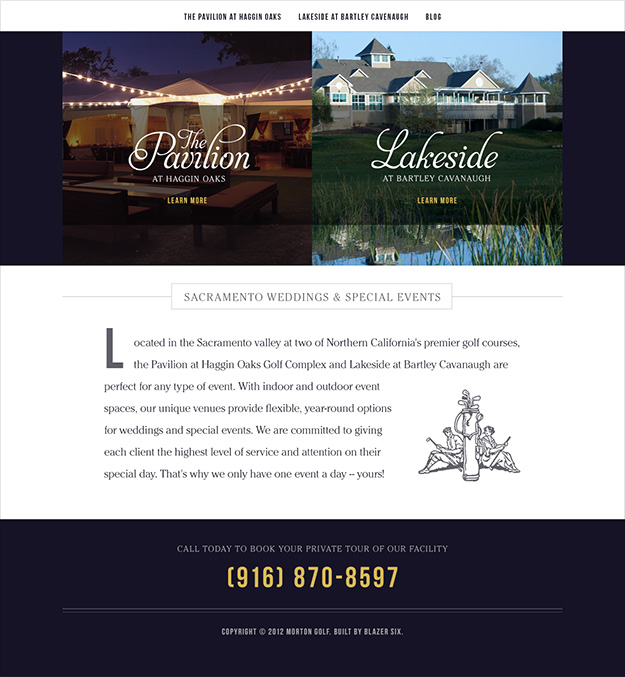 BeerGram
For our last project of the year we built a responsive marketing site for BeerGram, a forthcoming iPhone app that'll allow people to send each other beer. We're excited about the potential.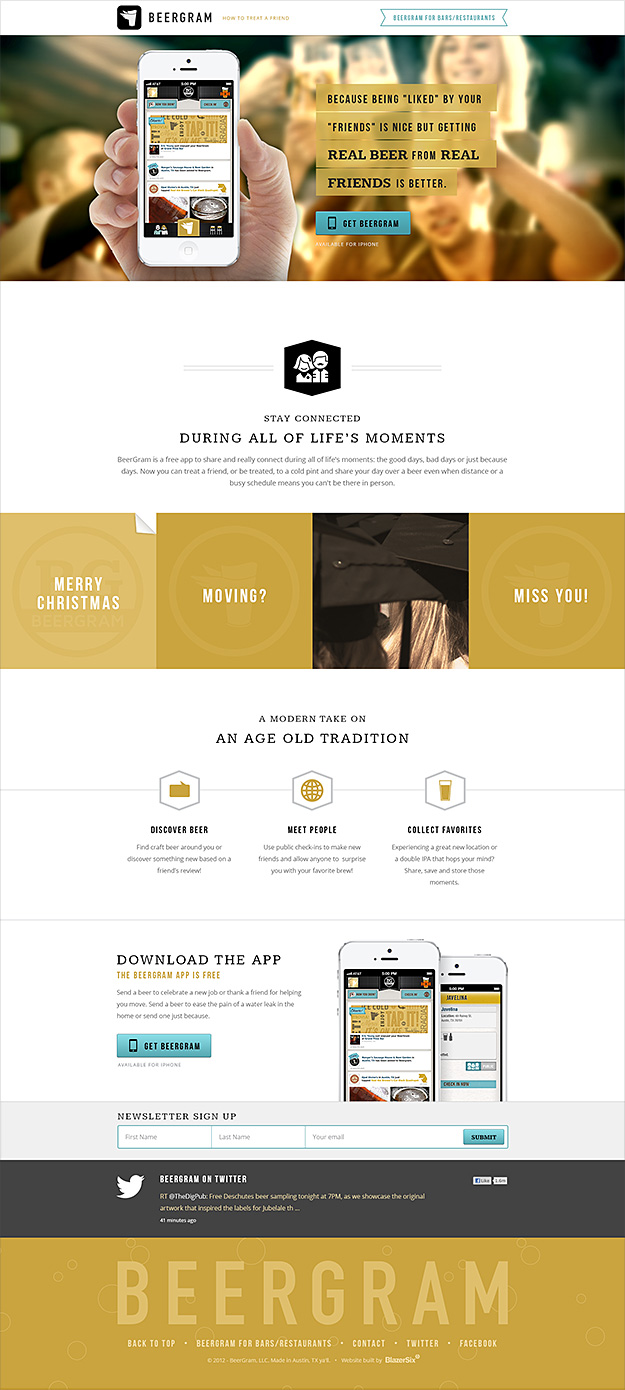 As far as I'm concerned, any project that allows us to animate beer bubbles is a good project.
Horn Tootin'
I'd say we capped off 2012, our best year yet, in style. Already hard at work on our first project of the new year, 2013 ain't lookin' too shabby itself. That project, by the way, involves Batman and we feel the same about Batman as we do animated beer bubbles.
Beyond that we've teamed up with a few cool dudes to build AudioTheme. More on that in the near future. Until then, watch your top knot.